Our professional sushi chefs will take you on a journey of delicious and interactive dining. If it's sushi you crave, we offer a full sushi bar for even the most discriminating taste buds. Our expert sushi artists go the extra mile to bring you the freshest selection of sushi, sashimi, rolls, and kitchen entrees.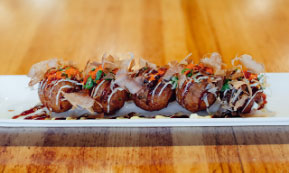 Tako Yaki
Grilled octopus ball with special ingredient & Sauce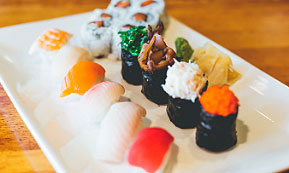 Lunch Combo Roll
One or Two of regular roll & 10pcs or 5pcs nigiri sushi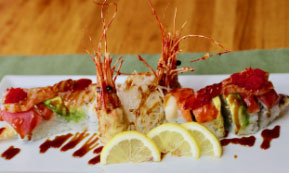 Mari Special Roll
This roll provides a surprise in every bite – Must try!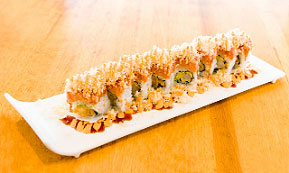 Yummy Yummy Roll
Shrimp tempura, avocado, topped with spicy tuna, crunch flakes, special sauce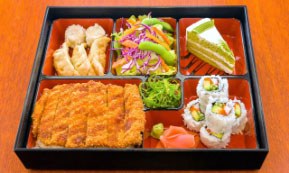 Chicken Katsu Dinner Bento Box
Chicken katsu, california roll, gyoza, shrimp shumai, house salad, seaweed salad, japanese matcha cake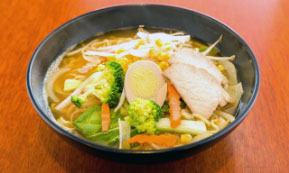 Spicy Miso Ramen
Miso and spicy vegetable broth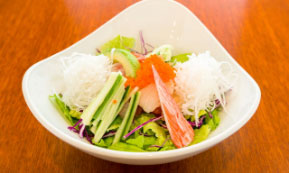 Hwe-Dup Bap (Spicy Chirashi)
Variety of fresh raw fish with vegetable and spicy sauce steamed rice served on the side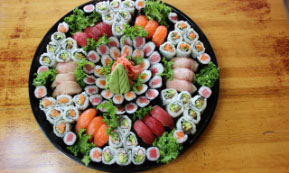 Nari Platter
13 rolls and 18pcs sushi
"This place is small and probably easy to miss, so I originally feeling as if it isn't the best place for privacy on a date or something, but everything else made me forget about that. Excellent service and excellent sushi and I wish I knew about this place sooner ! The Hot Night sushi roll was AWESOME. My husband had a bento box, which was also tasty. We tried the Mochi and was able to pick 3 flavors (the strawberry was my favorite). At the end, they also give You complementary spiced tea Highly recommended place."
Our Location
8640 Guilford Rd Suite B-80
Columbia, MD 21046
(Between M&T Bank&Subway)
Our Contact
410-381-6888
ssnari.columbia@gmail.com